Lab Director
Justin Carré, PhD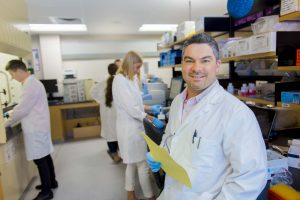 Dr. Carré received his Ph.D. in 2010 from Brock University in Canada under the mentorship of Dr. Cheryl McCormick. He went on to do a post-doctoral fellowship in Dr. Ahmad Hariri's Laboratory of NeuroGenetics at Duke University where he examined the neural correlates of individual differences in human aggression. His research is dedicated toward detailing the complex neuroendocrine mechanisms underlying variation in human competitive and aggressive behaviour.
Lab Manager
Triana L. Ortiz, BA (Hons), M.Ed Candidate
.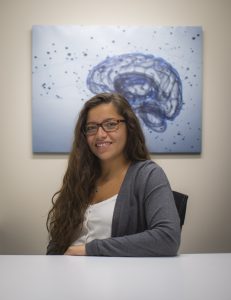 Triana graduated from Nipissing Universities Honours Bachelor of Arts with Specialization in Psychology program. She started out as a volunteer in the lab before completed her undergraduate thesis with Dr.Carré. For her thesis project, she studied how psychopathic traits moderate the effect of testosterone on empathic abilities in men. Her research interest fall closely in line with Forensic Psychology and hopes to go onto grad school in the topic once she completes her Masters of Education at Nipissing. Triana is responsible for managing all students and research studies in the lab. When not in the lab, Triana is a dance teacher at a local dance studio and teaches psychology at Canadore College.
Post Doctoral Fellows
Valentina Proietti, PhD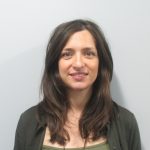 Valentina completed her PhD at the Univeristy of Milano-Bicocca, Italy under the mentorship of Dr.Viola Macchi Cassia and then completed a postdoc at Brock University, working with Dr.Cathy Mondlock. During her doctoral and postdoctoral work, she conducted research on how experience at different times during development (i.e: infancy, childhood, adulthood, and older adulthood) affects our face processing ability (e.g: our ability to recognize individual's personality traits. Here in the SNE lab she will examine the role of social/contextual factors in promoting dehumanization of same-sex or opposite-sex interaction partners. She will also examine the extent to which similar social/contextual factors modulate basic face processing abilities. Finally, she will utilize pharmacological challenge approaches to examine the role of testosterone in modulating face processing abilities.
Shawn Geniole, PhD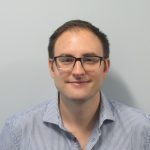 Shawn is currently a visiting Banting Postdoctoral Research Fellow, funded by the Social Sciences and Humanities Research Council, working on several collaborative projects at Nipissing University and the University of Vienna. He will be investigating the role of testosterone in promoting prosocial and antisocial behaviours, and how the strength and direction of these relationships may change depending on social factors such as an individual's perceived or actual social status within society or their social group. His research approach incorporates techniques from experimental economics, social psychology, and psychopharmacology.
Current Graduate Students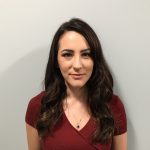 Brittney Robinson
Brittney has graduated with a BA honours specialization in psychology and a minor in sociology. She is working towards pursuing a master's degree in Kinesiology at Nipissing University. Some of her research interests include psychopathology, social psychology, stress and learning. Her undergraduate thesis project in the SNE lab, looked at the relationship between testosterone and mating. In her spare time she enjoys yoga and painting.
brobinson438@community.nipissingu.ca
Current Honours Thesis Students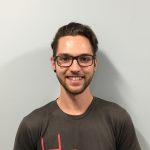 Caelan Mathers
.
Caelan is in his last year of the BA Honours Specialization in Psychology, as well as pursuing a minor in Sociology. He is interested in studying interactions between individuals and groups. Caelan is currently volunteering in the lab to gain research experience for when he completes his thesis in the lab.
cmmathers746@community.nipissingu.ca
Nadia Desrosiers
.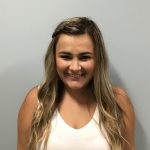 Nadia is a third year student in the BA Honours Specialization in Psychology program. She is interested in personality and the relationship between hormones and social interactions. Nadia is in her second year of volunteering in the lab and is volunteering to gain research experience for when she completes her thesis in the lab. Nadia is currently also working in the lab as a recruiter for all the studies undergo
nmdesrosiers899@community.nipissingu.ca
Jessica Cearns
.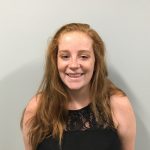 Jessica is currently enrolled in her third year of the BSc Psychology program, with a minor in biology. She is volunteering in the lab to gain hands-on experience with research methods as she plans to do a thesis in her fourth year. Her interests include clinical psychology, psychopathology, and medicine. Following her undergrad she wants to attend medical school to be a psychiatrist. In her spare time, Jessica enjoys spending time with her cat and hiking.
jlcearns654@community.nipissingu.ca
Research Assistants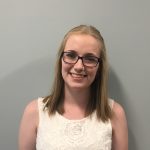 Thelor Von Pickartz
Thelor is a third year student in BA honours Specialization in Psychology with a minor in English and concurrent education. She is currently a research assistant in the SNE lab. She's interested in how hormones can affect various behaviours and is excited to be able to gain the lab experience needed in order to do my fourth year thesis. In her spare time she enjoys riding horses and binge watching Disney movies.
tavonpickartz628@community.nipissingu.ca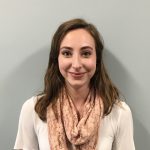 Rachael Carpentier
Rachael is in her third year of her BA Honours Specialization in Psychology with Concurrent Education and a minor in Human Geography. She is primarily interested in educational psychology and social psychology, and is volunteering in the lab as a Research Assistant to gain extra research experience in preparation for her thesis next year. In her spare time, Rachael enjoys dancing, yoga, and spending time outdoors
rlcarpentier943@community.nipissingu.ca
2017-2018 Lab Members

2016-2017 Lab Members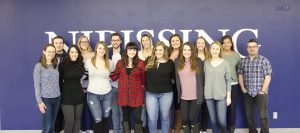 2015-2016 Lab Members