Lab Director
Justin Carré, PhD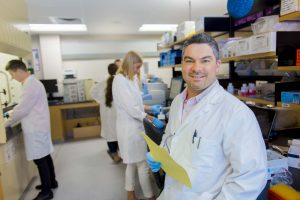 Dr. Carré received his Ph.D. in 2010 from Brock University in Canada under the mentorship of Dr. Cheryl McCormick. He went on to do a post-doctoral fellowship in Dr. Ahmad Hariri's Laboratory of NeuroGenetics at Duke University where he examined the neural correlates of individual differences in human aggression. His research is dedicated toward detailing the complex neuroendocrine mechanisms underlying variation in human competitive and aggressive behaviour.
Current Graduate Students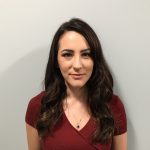 Brittney Robinson
Brittney has graduated with a BA honours specialization in psychology and a minor in sociology. She is working towards pursuing a master's degree in Kinesiology at Nipissing University. Some of her research interests include psychopathology, social psychology, stress and learning. Her undergraduate thesis project in the SNE lab, looked at the relationship between testosterone and mating. In her spare time she enjoys yoga and painting.
brobinson438@community.nipissingu.ca
Tracy-Lynn Reside, ND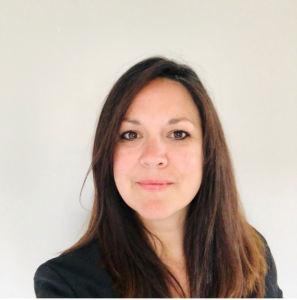 Tracy-Lynn graduated with a BScH in Biological Sciences from Queen's University at Kingston, Ontario in 2000.  She worked as a research coordinator in livestock genetics until 2008 when she changed careers and embarked to attain her degree as a Doctor of Naturopathic Medicine (BScND Class of 2012) from the Canadian College of Naturopathic Medicine in Toronto, Ontario.  While working in private clinical practice until 2018, she became interested in the neuroendocrinology that underlies motivation, competition, and habit formation   She is currently taking a sabbatical from practice and working towards her Master's degree in Kinesiology with the SNE lab in at Nipissing.  She is interested in studying how sex hormones influence behaviours that are involved with motivation and habit formation such as competitive will.  She is also interested in how menstrual phase and contraception use may alter the relationship between sex hormones and motivation and competitive behaviours.  She is currently teaching anatomy and sports nutrition at Canadore College in the Sports and Recreation program as well as the mindset and nutrition coach for the Nipissing University Women's Volleyball Team. In her spare time, she is the mom of two awesome kids and loves to cook and enjoy the amazing nature around North Bay!
treside756@community.nipissingu.ca
Current Honours Thesis Students
Talia Storey
Talia is in her final year of a BA Honours Specialization in Psychology, as well as pursuing teaching subjects in sociology and geography. She is working in the lab to gain hands-on experience as she completes her thesis. She is primarily interested in educational psychology as well as social psychology. After completing her degree, Talia plans to complete a degree in education in the intermediate/senior stream. In her spare time, Talia enjoys reading and spending time outdoors.
tnstorey478@community.nipissingu.ca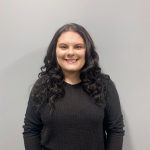 Michaela Crea
Michaela is a fourth year thesis student, completing her BSc Honours Psychology program, as well as a major in Biology, this year. She is interested in studying the relationship between social behaviour and hormones, forensic psychology and genetics. She is volunteering in the lab to gain hands-on experience in research methods and to learn more about the growing field of social neuroendocrinology.
mmcrea998@community.nipissingu.ca
Rachel Kashel
Rachel is in her final year of a BSc Honours Specialization in Psychology with minors in Mathematics and Gender Equality and Social Justice. Her honours thesis project examines gender differences in empathy and emotion recognition. She is interested in studying sociocultural ideas of gender/sex and how they interact with current understandings in social neuroendocrinology. On top of her research, Rachel works to promote advocacy and education for marginalized groups within the Nipissing University community. She hopes to continue her research and complete a Master's degree in the future. In her spare time she enjoys creating music and spending time with her cat.
rskashul285@community.nipissingu.ca
Research Assistants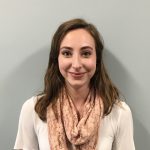 Rachael Carpentier
Rachael is in her fifth year of the Concurrent Education program with a BA Honours Specialization in Psychology. She is primarily interested in educational and behavioural psychology and has been volunteering in the lab for a number of years to gain hands-on experience and pursue her interest in psychological research.
rlcarpentier943@community.nipissingu.ca
Alex Storm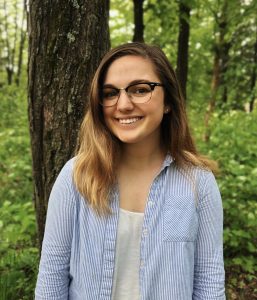 Alex is in her fourth year, completing her thesis for her BA Honours Specialization in Psychology. She is predominantly interested in studying social and epigenetic psychology in relation to gene expression and behaviours. She is volunteering in the lab to explore research in social neuroendocrinology and gain experience for post-graduate opportunities.
astrom485@community.nipissingu.ca
2019-2020 Lab Members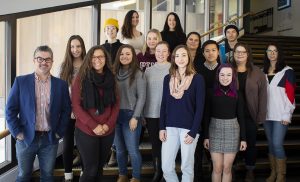 2017-2018 Lab Members

2016-2017 Lab Members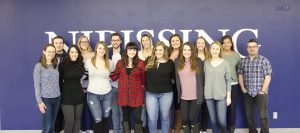 2015-2016 Lab Members